Our Team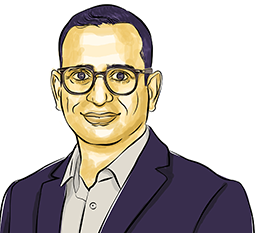 The Alpha
Harsh Kumar, CFA
It's a totally different ballgame with the biggies. The pack's alpha specializes in designing the solution framework for UHNIs. His vast knowledge and insight across global and Indian markets spans across asset classes and helps in innovative strategy, planning, and business development.
Harsh has an overall experience of 18 years with organizations like Citibank N.A, Olam International Limited, and Maruti Suzuki India Limited. In his last assignment, he was the Head of Investment Advisory at ICICI Bank Wealth Management, Bangalore.
An MBA from IIT Delhi, a B.Tech in Industrial Production, and a Chartered Financial Analyst® from the CFA Institute, USA, makes it easy for him to work across all kinds of portfolio sizes.
Besides being an extremely disciplined investment professional, Harsh is also a fitness enthusiast and a passionate fiction writer with quite a few of his stories published on various occasions.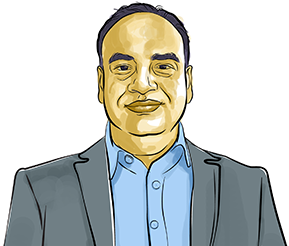 The Erudite
Anuj Arora
The job is half done when you plan to build the right strategy. Wealth generation and financial planning is a journey that needs discipline and proper planning. The Erudite with all his knowledge and research gives you an advantage that is parallel to none.
Anuj specializes in acquiring and managing HNIs and UHNIs accounts, investment advisory across asset classes, designing customized portfolios and investment solutions. The biggest asset for him is his ability to think calmly through any situation, being practical, and having a nerve of steel. The smooth talker and a brilliant strategist, Anuj can emerge victorious from almost any situation.
Anuj has an overall experience of 15 years, out of which he spent 11 years with ICICI Bank Wealth Management, Bangalore. He was one of the youngest to be inducted into ICICI Bank Wealth Management Leadership team and was also nominated for ET Young Leaders Forum. He then went on to start Zvest, with an idea to provide more customized and client-centric solutions to cater to customer financial needs.
Anuj is a sports enthusiast and likes reading and traveling. He is keen to learn new things, be it talking to different people and learning their perspectives, culture, food, and history.
A commerce graduate and an MBA from ICFAI Business School, Anuj has all the tricks up his sleeve.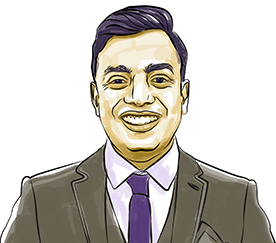 The Prodigy
Anish Uthaiah
The prodigy who never ceases to surprise us, Anish specializes in acquiring and managing HNIs and UHNIs. With his keen client-centric attitude, he has been responsible for managing some of the most sensitive relationships.
Anish has a total of 11 years of experience out of which, 6 years was with ICICI Bank Wealth Management.
An MBA from ICFAI Business School and a Commerce Graduate from St Joseph College of Commerce, Anish is eager and hungry for more.
Anish has represented the state of Karnataka in Hockey. Anish is a wildlife enthusiast and enjoys playing Golf and reading fiction novels in his spare time.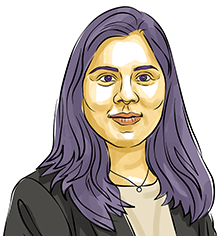 The Perfectionist
Megha Malpani, CFA
Perfection is an integral aspect when it comes to dealing with wealth and financial details and Megha with her meticulous planning makes all the difference. Megha specializes in decoding aspects of complex behavioral patterns, which, if ignored, would derail an investor from generating long-term wealth. Her agility helps her excel at building long-lasting relationships.
Megha has an overall experience of 12 years where she has worked with ICICI Bank Private Banking, Standard Chartered Bank, and Kotak Securities Limited.
A graduate in Economics, a post-graduate in management, and a Chartered Financial Analyst® from the CFA Institute, USA; she loves penning her thoughts through poetry which has been recognized at both national and international levels. A voracious reader and an avid traveler, she believes that a well-groomed mind is the one which is well-read and well-traveled.
Megha has also been a strong proponent of promoting financial literacy and has conducted various sessions for different sections of the society.